Despite the obvious terrible weather, flying and training has continued throughout winter at the Staffordshire Gliding Club and there has been much achieved. Some have enjoyed soaring flights where there is a ridge or some wave to sustain flight, but now it's Seighfords turn to have some summer soaring. By the way – if you fancy flying at other places, especially during the winter, talk to an instructor at the club, and they will probably know who to contact to arrange it.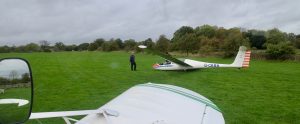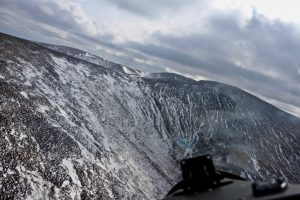 Peter Gill has already claimed the first 100Km flight, so the thermal season has truly started. A team of reporters at the club will be keeping in touch via this Blog during the summer to offer forecasts, flying reports and announcements to whet your appetite for some flying.
Don't forget that from now on, it is actually quite unusual to get absolutely no thermal soaring on any particular day. All you need is a shaft of sunlight on the ground under many circumstances, and there will likely be a thermal.
What do you want to achieve in 2018? Talk to an instructor at the club, and we will attempt to get you the training you need to fly / soar / navigate / adventure / instruct / aerobat your way around the sky this season.
Happy flying and soaring in 2018. See you at the club!
Mike