Lots of soaring and happy faces today on the field. Thanks to Ian and Steve for instructing and running the field and the many willing helpers towing, winching and retrieving. What a fine way to spend a Thursday!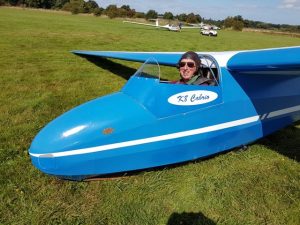 John ready to attack the enemy!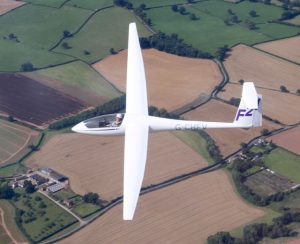 Our treasurer wondering where this LS4 is dragging him, and where it might all end!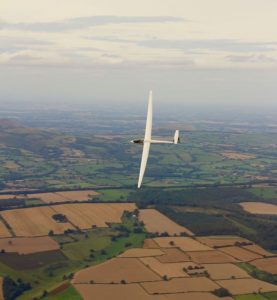 Getting away. The advantage with being low is that the scenery is far prettier. Paul didn't seem to appreciate this advantage as we approached Corvedale below 1500′ pointing out the old grain windmill on the ridge…. I must admit thinking that we may have blown it; I was trying to play down the situation!
Mike